MLB Legend Harmon Killebrew -- Dead at 74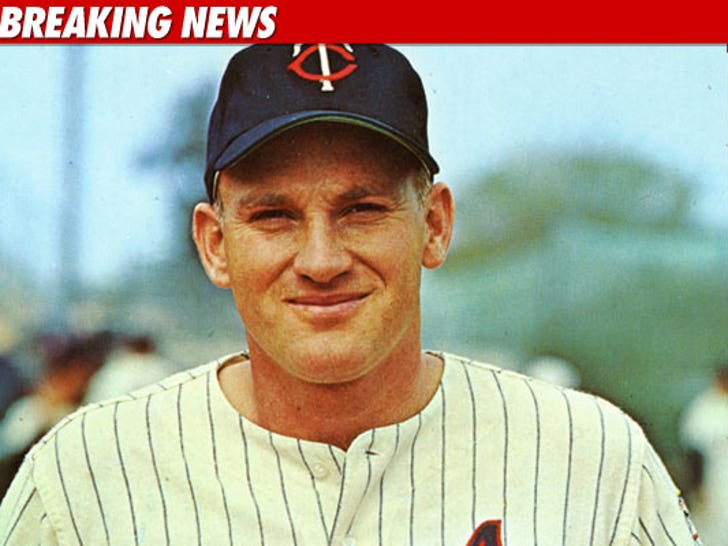 Minnesota Twins Hall of Famer Harmon Killebrew passed away this morning after a battle with esophageal cancer.
The baseball legend died in his home in Scottsdale, Arizona with his wife Nita at his side.
Killebrew was diagnosed with esophageal cancer in December.
He announced in a press release last week that he was stopping treatment for the disease -- which had "progressed beyond [his] doctors' expectation of cure."