TMZ Live -- Why Arnold Finally Spilled the Secret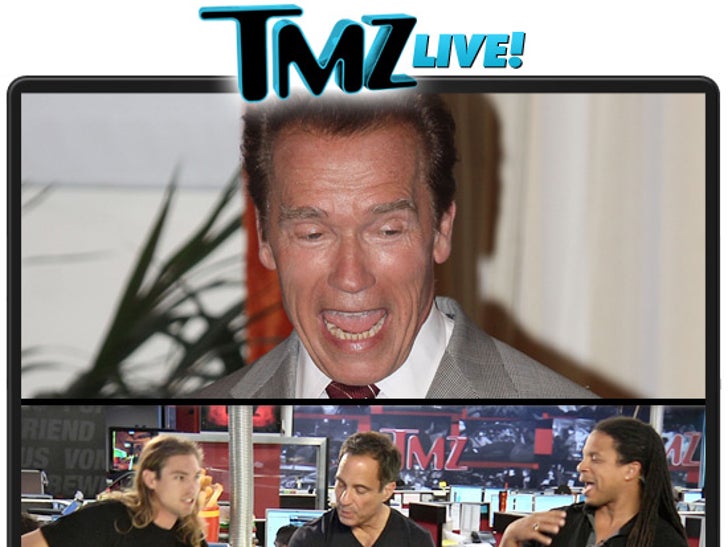 (0:00) Arnold Schwarzenegger admits to having an illegitimate child ... and Harvey knows why it's finally coming out now.
(4:40) Kelsey Grammer amps up his custody battle with Camille.
(6:00) Our "Caption This" contest -- the unveiling of the winner gets derailed multiple times.
(9:00) FINALLY -- the runners up ... and we crown a winner. We apologize for Tyler's terrible delivery.
(15:15) Charlie Sheen borrowed $10 mil from Warner Bros! Mike has all the details.
(21:30) Botox Mom vs. Octomom -- who's worse?
(26:09) Breaking news -- Harvey is weening off of Ambien.
(33:00) There's a witness who saw M-Bone's murder go down -- Evan takes this one.
(38:30) Prostitution, the Internet, and the First Amendment.
(42:15) Avert your eyes -- Danielle Staub strips. No seriously ... AVERT YOUR EYES!
(44:30) We interrupt Dax's live shot ... he's NOT happy ... but man, it's funny. Sorry, Dax.