Arnold Dropped $65,000 on Baby Mama's House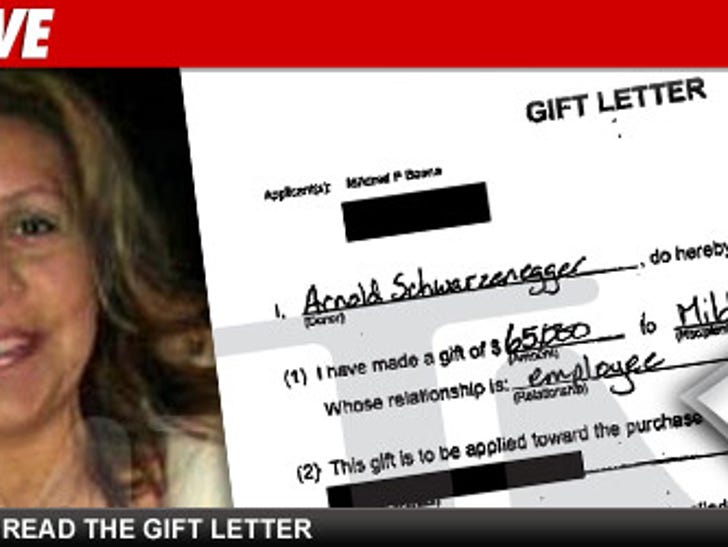 According to loan documents obtained by TMZ, Arnold made the "gift" payments in two installments from his own personal bank account -- one for $5,000 in April 2010 ... and one for $60,000 in May 2010.
According to the docs, the money was used to secure a loan for Patty's house in Bakersfield, CA -- where she currently lives with Arnold's 13-year-old love child.
The purchase price of the house was $268,000 -- so Arnold's down payment covered nearly a quarter of the total cost.
It's unclear if Maria was aware of the transaction at the time.