Arnold Schwarzenegger's Mistress -- I Want to BE Like Maria Shriver
Arnold's Mistress:
I Want to BE Maria!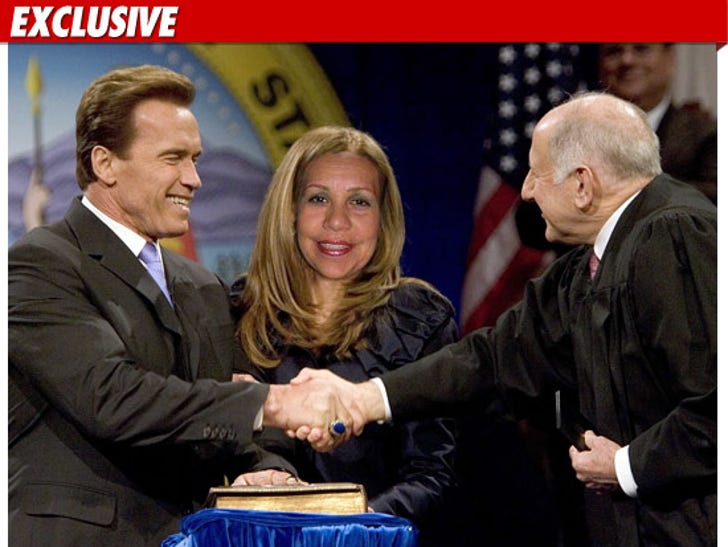 Maria Shriver had a secret admirer -- problem is, it was the chick who was banging her husband.
Mildred Patty Baena had an obsession with Maria ... sources close to the Schwarzenegger's former housekeeper tell TMZ. We're told Patty felt she was naturally "gorgeous" and wanted to look just like Maria.
Toward the end, our sources say Patty would dress in Maria's clothing and even wear her jewelry around town. We're told Patty once confided that Maria noticed on one occasion that a piece of jewelry was missing and interviewed the staff about it. We don't know if the jewelry resurfaced.
And get this -- Patty would go to Maria for "love advice" as well as advice about her pregnancy and Maria graciously offered her counsel.
And there's more. Patty confided in a friend -- when Maria would leave the house in the morning, she would crawl into the marital bed and do the deed with Arnold. She once even bragged that she was more of a wife to Arnold than Maria because she was always there for him.