NFL Badass -- No SEX Until My Boxing Debut!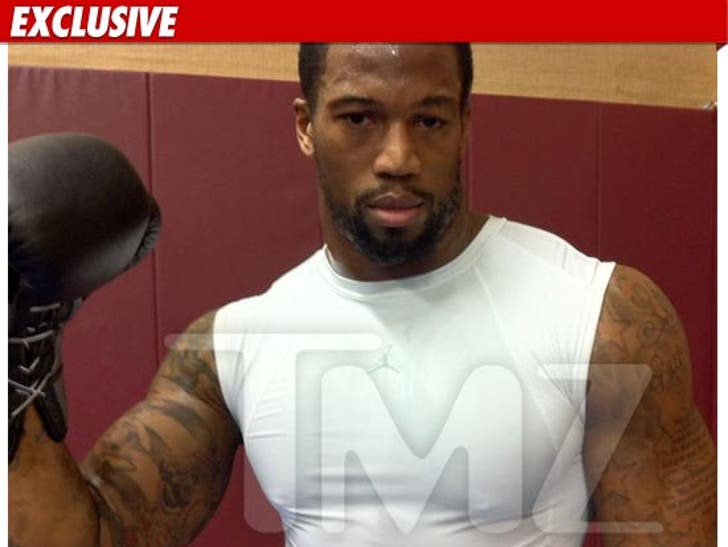 Minnesota Vikings stud Ray Edwards is so serious about his pro boxing debut tomorrow night ... he's sworn off sex for the past 6 weeks so he can save his stamina for the ring!!!
6'5", 270 lb Edwards is scheduled to fight TJ Gibson at the Grand Casino in Minnesota ... and he isn't taking any chances -- telling TMZ, "I have not had sex in the past six weeks and will not until after the fight."
Edwards explains, "No real boxer should have sex before a fight ... it affects your legs."
Edwards says the NFL lockout gave him the opportunity to pursue his boxing dream -- and tells us he plans on pursuing BOTH a career as a boxer and a football player if the owners ever decide to get the league going again.