Ochocinco Doesn't Last Dos Segundos on a Bull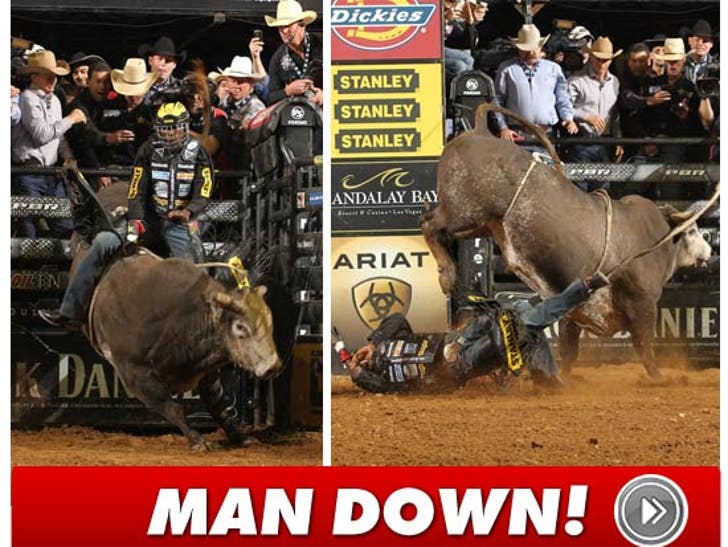 NFL star Chad Ochocinco talks a lot of game -- and last night in Georgia, he backed up his bull riding talk ... for a whole 1.5 seconds.
Ochocinco recently joked on Twitter that he would take up bull riding during the possible NFL lockout. And the COO of the Professional Bull Riders made him an offer -- if he could last 8 seconds on a bull named Deja Blu, he'd win a new truck and get to rename the bull.
That didn't happen, but he did take home $10,000 for trying. Not bad for 1.5 seconds of work.