Shauna Sand Arrested for Domestic Violence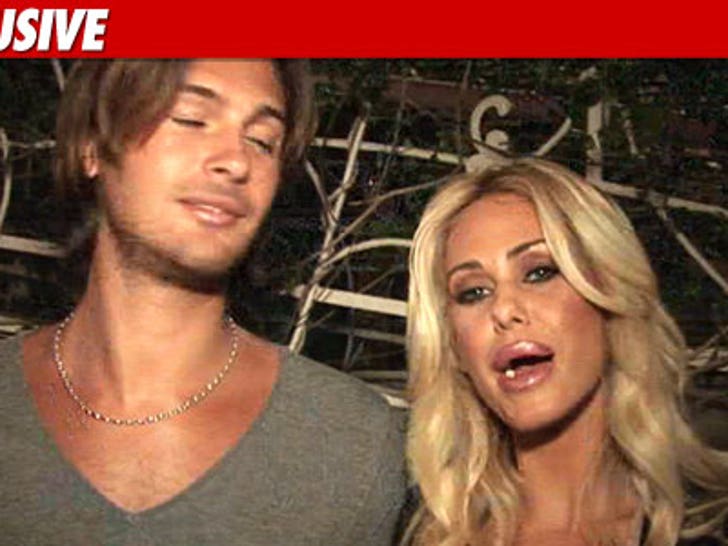 Shauna Sand was arrested early this morning for felony domestic violence ... TMZ has learned.
Beverly Hills cops were called to Shauna's home just before midnight, after someone called and reported a fight at her home. Shauna was arrested on a charge of felony domestic violence after cops noticed visible marks on her husband, Laurent Homburger.
Homburger was arrested on two charges -- spousal battery and making criminal threats.
39-year-old Sand and 25-year-old Homburger were taken to the Beverly Hills Police Station where they were booked. She has been bailed out. He has not.