Fergie & Josh -- Our Bodyguard Saved a Life!
Fergie & Josh
Our Bodyguard Saved
a Life!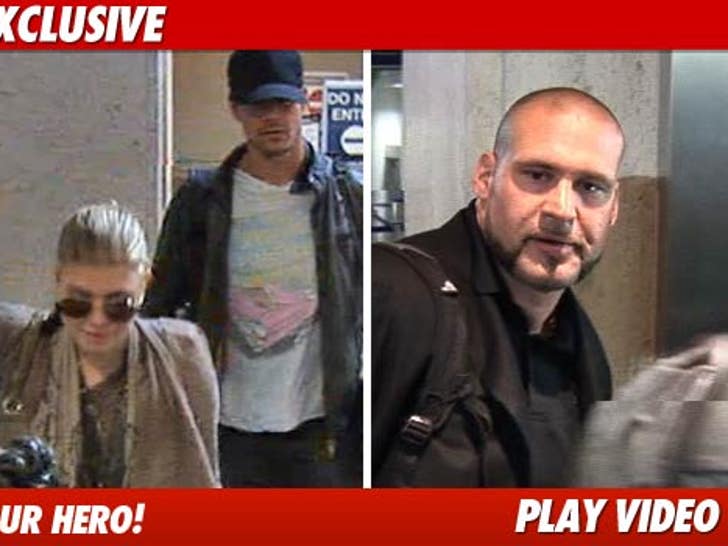 Fergie and Josh Duhamel's cross-country flight had to be diverted for a passenger's medical emergency -- and it was the couple's bodyguard who sprang into action to help save the man's life!
Sources on the late night flight from NY to LA tell us a passenger began vomiting, then had a seizure. We're told Fergie and Josh's bodyguard, Pascal -- a mountain of a man -- jumped up to help flight attendants move the passenger into the aisle.
We're told a doctor, who happened to be on board, performed CPR -- then Pascal moved the man to the back of the plane, where flight attendants attached him to a heart monitor.
The flight was diverted to Las Vegas ... and the passenger received treatment at a nearby hospital.
In true hero fashion, Pascal was mum about the incident when they got to LAX -- but Josh was quick to sing his praises.