Panic! at the Disco Singer Breaks Ankle On Stage!!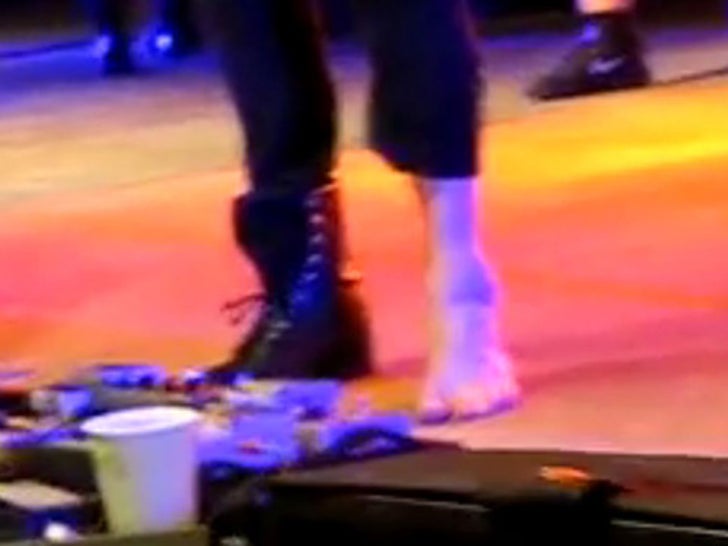 **WARNING -- THIS VIDEO CONTAINS IMAGES OF A VERY BROKEN ANKLE. **

Panic! At The Disco front man Brendon Urie broke the holy hell out of his left ankle during a concert in Florida this weekend ... but somehow managed to FINISH THE CONCERT!!!
It's pretty crazy -- Brendon reportedly snapped the ankle while climbing back on to the stage after going into the crowd.
After taking off his shoe and showing off his wound, Brendon told the crowd, "There's like a softball in my ankle ... my left leg is done for the show, if you don't mind ... the show will go on if you'll have us."
He added, "It looks like my grandma's goiter."
After the show, Brendon posted a photo of his bandaged leg on Twitter ... so , hopefully, he'll be fine.