Sean Kingston's Damaged Jet Ski -- Missing Handlebar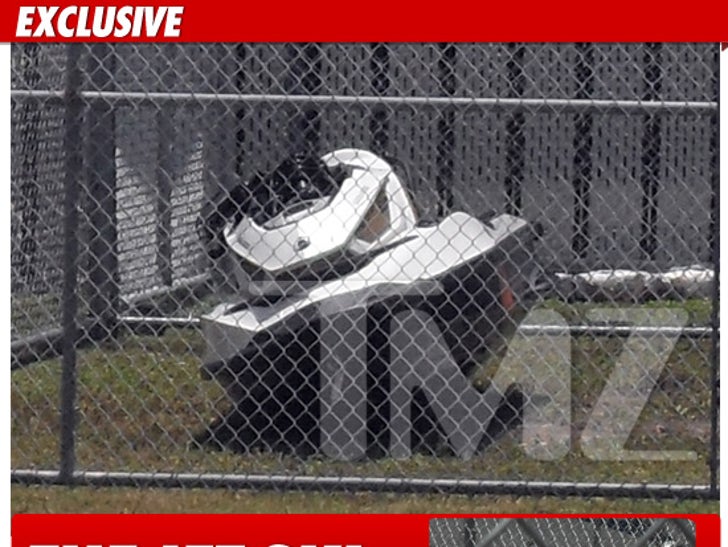 TMZ has obtained several photos of the jet ski Sean Kingston crashed into a bridge in Miami Beach this weekend ... and while there doesn't appear to be extensive damage to the body, the vehicle is definitely missing a handlebar.
After the crash, the jet ski was transported to the Florida Fish and Wildlife Conservation Commission while officials investigate the incident.
Kingston's passenger, Cassandra Sanchez, tells TMZ that the left handlebar was torn from the watercraft at some point during the accident -- but she's not sure if Sean ripped it off trying to make a last minute turn ... or if the handlebar came off as a result of the impact.