Diabetes Group to Steve-O: Don't Hate on Meat!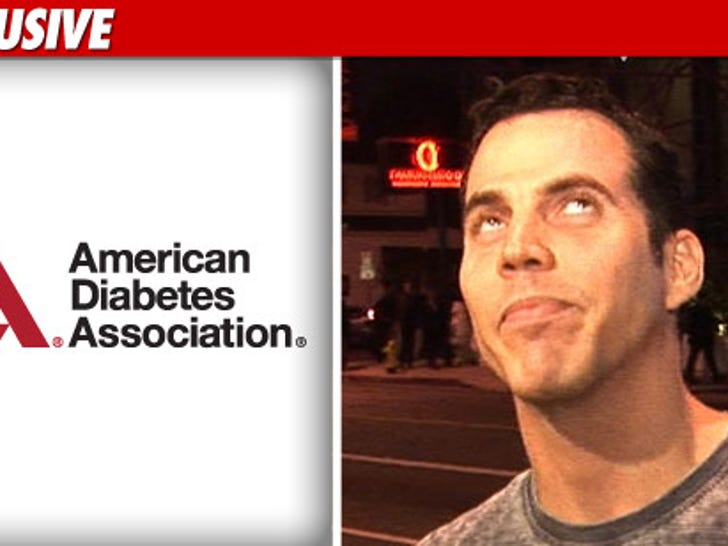 The American Diabetes Association wants to teach Steve-O a lesson ... after he BOYCOTTED a diabetes benefit for serving meat -- telling TMZ, eating animal flesh isn't necessarily bad for diabetics.
As we previously reported, Steve-O walked out on an ADA benefit when he found out meat was on the menu -- claiming serving meat at a diabetes fundraiser is "like serving alcohol at an AA meeting."
But a rep for the ADA tells us, there is no rule that you can't eat meat if you have diabetes -- every person is different, and should be on a meal plan that works best for them.
That said, the ADA still welcomes Steve-O at their events with open arms -- telling us, "The doors are always open."