'Two & A Half Men' Charlie Sheen is Out of the Picture and Ashton Kutcher is in the picture
'Two & A Half Men'
Charlie's OUT of the Picture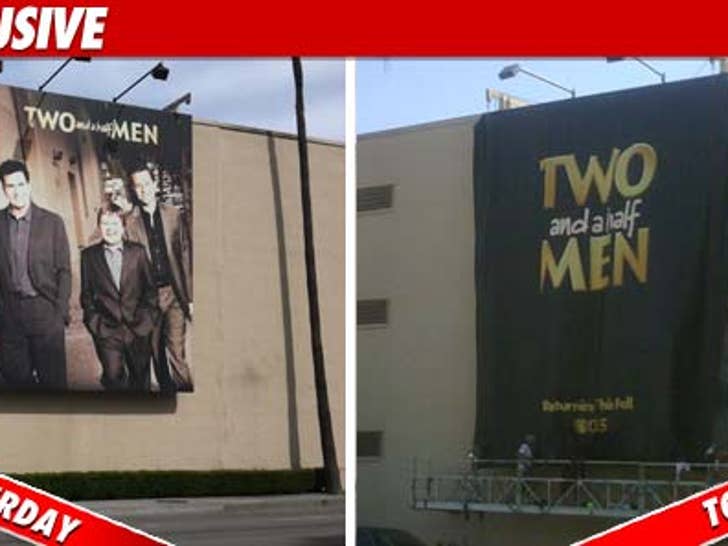 Charlie Sheen can officially kiss Warner Bros. goodbye, because they've officially kissed him off by taking down the "Two and a Half Men" poster from the outer wall of the studio.
The billboard went down less than an hour ago and it was replaced by a generic logo for the show. We're told a picture of the new cast -- with Ashton Kutcher, of course -- will follow soon.
Hey Charlie ... guess Warner Bros. wasn't bluffing.