Razor Ramon -- Wanna Buy My Wrestling Stuff???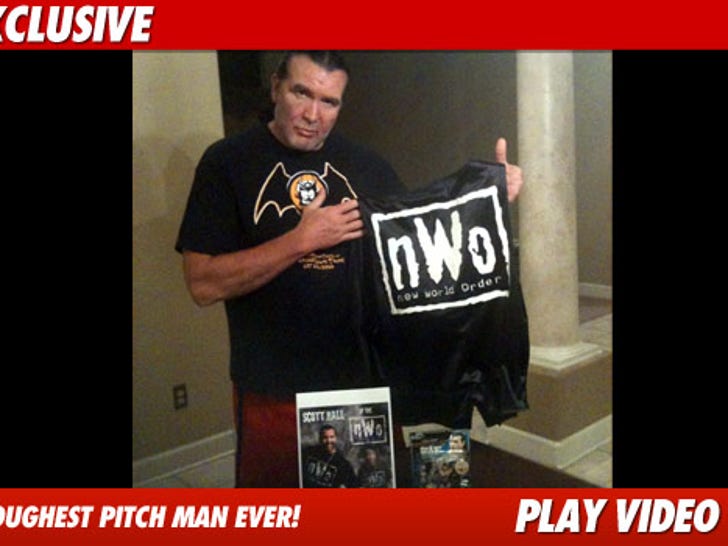 For the first time since he was hospitalized for heart complications, former wrestling superstar Scott Hall -- aka Razor Ramon -- is facing the public ... in the hopes of selling one of his most treasured belongings.
Hall tells TMZ he's hoping to sell the iconic N.W.O. leather vest he wore during his epic Wrestlemania 18 battle with Stone Cold Steve Austin back in 2002.
The wrestler tells us he's not just getting rid of the item for the money -- because the vest was just "collecting dust" in his Florida home and he wants it to go to someone who will appreciate it.
As we previously reported, Hall was hospitalized in April after collapsing during a wrestling event in Massachusetts. Doctors later chalked up the incident to a complication with Hall's prescribed medication.