TMZ Live -- Weiner's Lying Playbook Exposed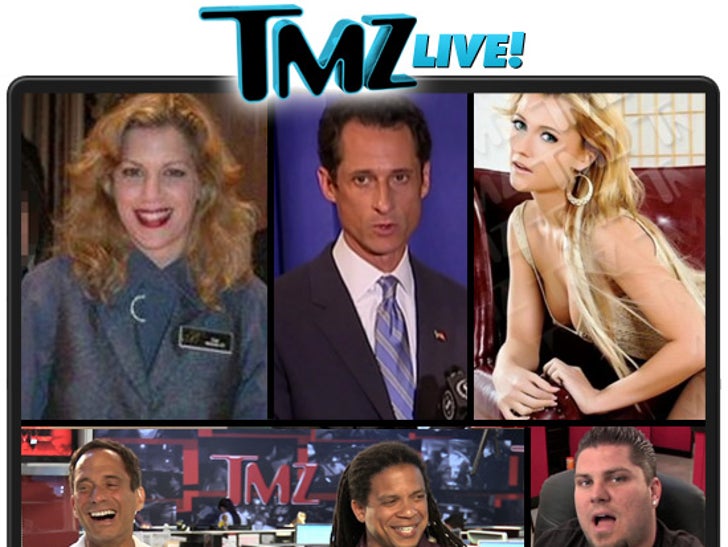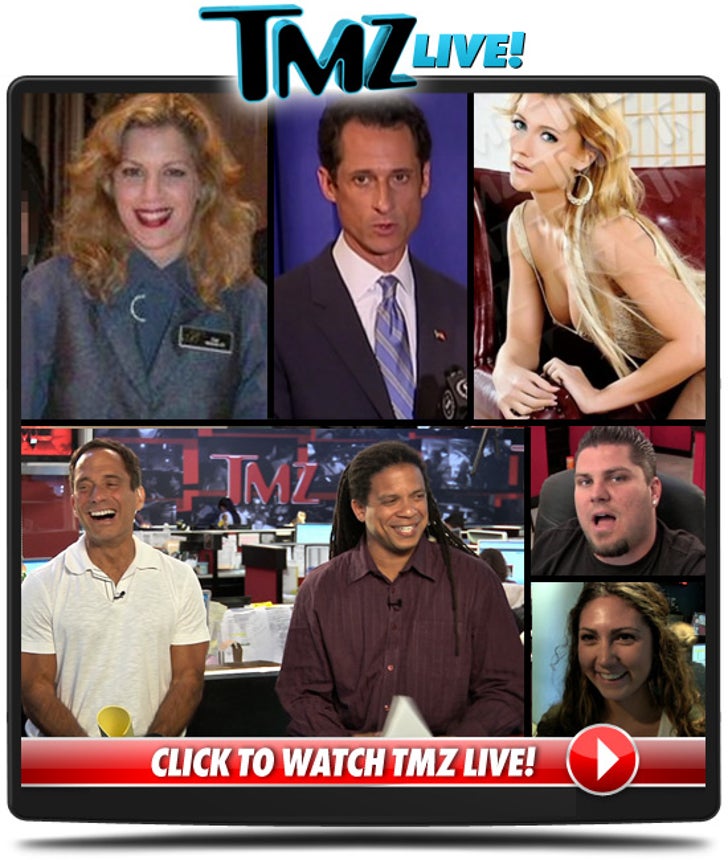 (0:00) Big stories today: New developments in the Weiner case, the gay cop crisis, the stupidity of bottle service, and much more!
(4:45) Congressman Weiner dirty talked with a porn star -- and then coached her on how to lie about it ... Mike has the details.
(9:15) One of Weiner's Internet gals -- Lisa Weiss -- is on the phone ... and she's NOT going to bash him. In fact ... she's totally on his side ... and doesn't want him to lose his job.
(11:45) Lisa admits ... she NEVER touched him ... and NEVER met him in person.
(16:30) Lisa claims she had NO IDEA this would be such a big deal ... and says her life has been turned upside down since the story broke.
(17:00) Lisa says she would NOT have met him face-to-face if the chance arose ... and she doesn't believe Weiner cheats on his wife.
(25:10) A gay officer is NOT allowed to march in uniform in a gay pride parade ... and now Gloria Allred is on his side. So yeah, there was a press conference.
(38:00) Gabrielle Union was raped at 19 and had a chance to shoot the rapist ... but is glad she didn't. A debate about Rihanna's new music video ensues.
(44:45) How stupid is bottle service? Very. Zac Efron recently dumped $1,000 on it ... and then over-tipped. Sigh.