My Partner Screwed Me Over TV Show -- In a Hot Tub!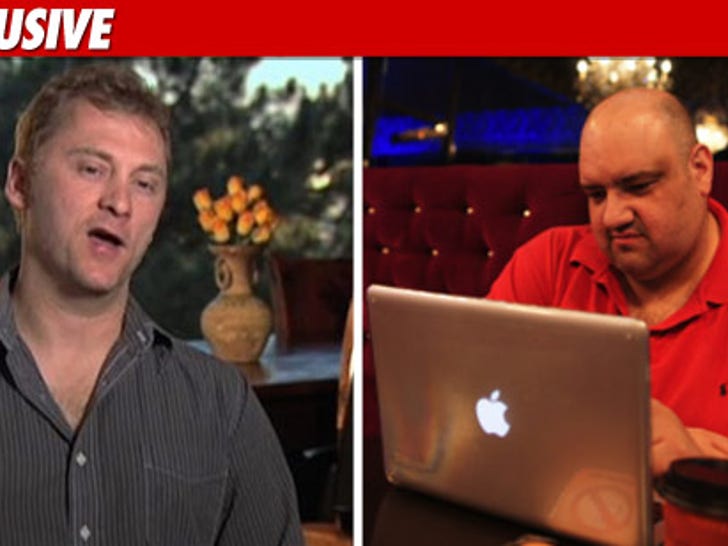 A man who claims he and another guy co-created the TV show "White Collar" while soaking in a hot tub says his hot tub partner screwed him, and he's filed a lawsuit that was inspired by the movie "The Social Network."
Travis Romero claims he and Jeff Eastin often channeled their creative juices in Jeff's San Fernando Valley hot tub ... and it all came together one day when they concocted the plot for "White Collar."
The two have a lot of history ... meeting 20 years ago when they worked as camp counselors at the YMCA.
But friendships often end, and according to Romero, he crashed and burned when Eastin allegedly stole the glory and the financial fruits of the show right out from under him. Eastin is listed as the sole creator in the show credits.
Romero stewed over the alleged backstab for more than a year, but was inspired to take action after seeing "The Social Network." According to the lawsuit, "As he watched the movie Romero realized that Eastin took advantage of him much like Mark Zuckerberg took advantage of Eduardo Saverin."
Romero wants unspecified damages.
We called Eastin's rep. So far, no comment.