'Basketball Wives' PUNCH IT OUT at Italian Nightclub
'Basketball Wives'
PUNCH IT OUT
at Italian Nightclub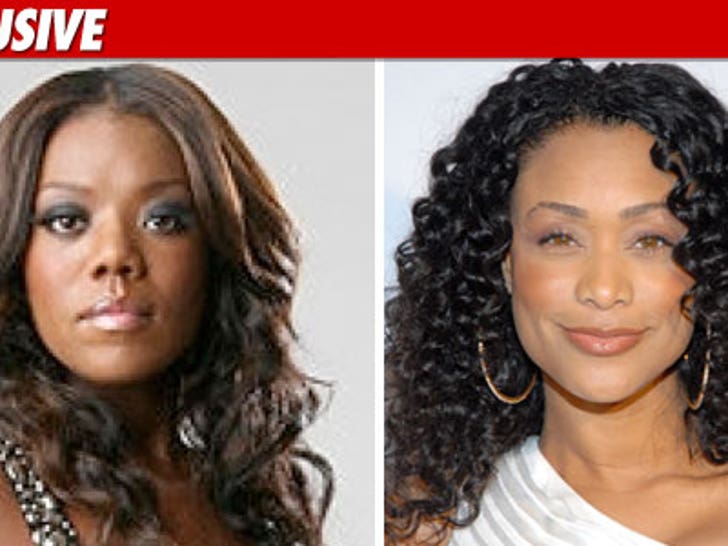 There is some bad blood on VH1's "Basketball Wives" -- and TMZ has learned, two of the cast members decided to settle their differences with a nightclub SLUGFEST in Rome, Italy.
Sources close to the show tell us Meeka Claxton (left) and Tami Roman (right) have been on frigid terms for months now -- all because Tami has repeatedly accused Meeka of creating animosity between the girls on the show.
Meeka denies the accusations ... but during a recent taping at some nightclub in Rome -- where the girls filmed several scenes abroad -- Tami decided to confront her ... fists flying.
We're told a full on brawl broke out ... and ended with Tami PUNCHING Meeka right in the face.
No one was seriously injured in the fight -- but the two were promptly escorted out of the club by security. Clearly, Italy is the hot place for reality stars to duke it out.