Camille Grammer: Kelsey's Daughter is a Spy!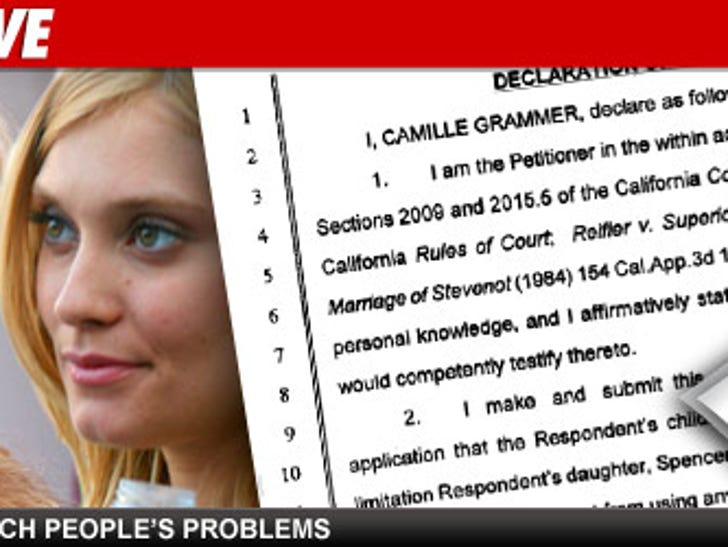 Camille Grammer believes her divorce with Kelsey Grammer has gotten so ugly, Kelsey may have stooped to making his eldest daughter a spy -- someone who would actually steal confidential divorce documents from Camille.
TMZ obtained the latest docs in the Grammers' epic legal war. Kelsey wanted his eldest daughter, 27-year-old Spencer and her new husband to vacation at the Grammers' posh Hawaii estate, beginning today.
Camille's lawyer, Neal Hersh went to court yesterday to block Spencer from using the house, and now we know why. According to Camille's declaration, she's the one who has been spending a lot of time at the house with their 2 young kids, and Kelsey hasn't been there for a long, long time.
Camille believes if Spencer and her hubby use the house, they would have access to a lot of personal stuff related to the divorce and might just steal it.
Camille seems particularly bitter because Kelsey has banned her from their Bridgehampton estate. Such rich people problems.
The judge ruled the only way third parties could use any of the Grammers' various homes is if both Kelsey and Camille signed off.
Don't hold your breath, Spencer.