Weston Cage's Mom -- Unwelcome at Hospital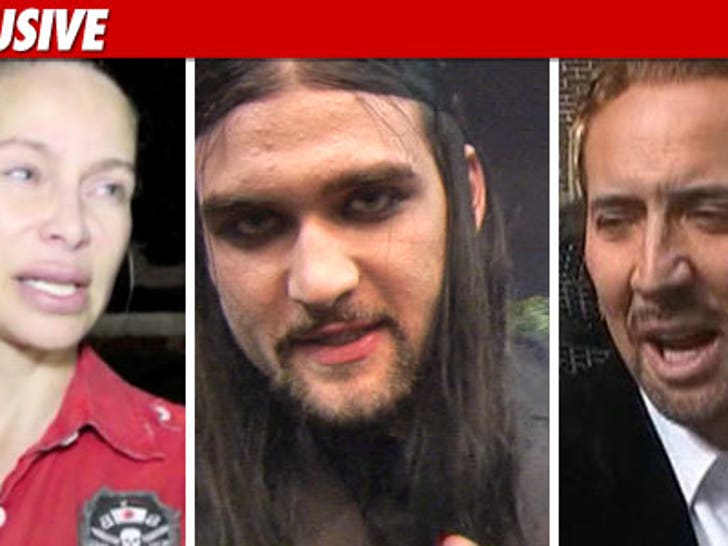 Weston Cage's mother Christina Fulton is persona non grata at the hospital where her son is being treated -- because TMZ has learned, Weston himself turned her away when she tried to visit.
Sources close to Nicolas Cage tell us, Weston is pissed that his mother's been blabbing to the media -- blaming the entire situation on his dad.
We're told Weston has been estranged from his mother for some time -- he doesn't want to see her, and he certainly doesn't want her to visit him in the hospital.
TMZ posted a video yesterday -- in which Christina unloads on Nic outside the hospital, blaming him for Weston's condition ... and we're told, it all took place after she was denied from Weston's room.