Charlie Sheen Negotiating For New Sitcom
Charlie Sheen
Negotiating For New Sitcom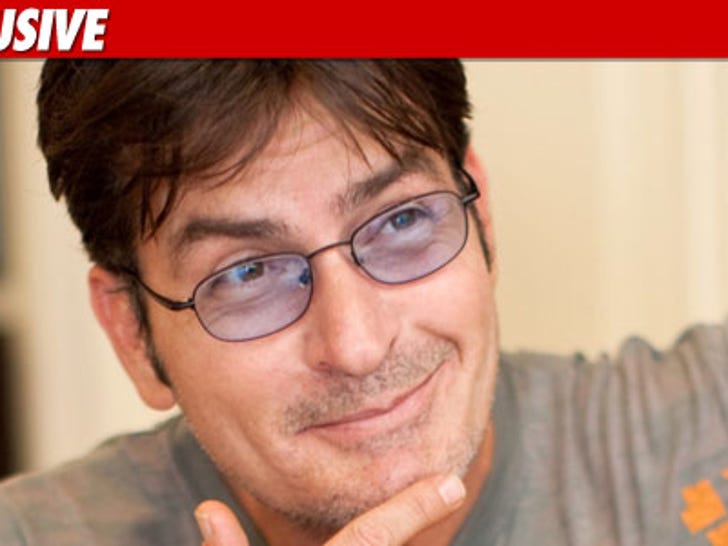 Sources connected with Charlie Sheen tell TMZ ... the actor is negotiating a "big offer" for a new TV series that could debut as early as January, 2012.
We're told Charlie's reps are in "deep negotiations" and the deal could be done by week's end.
Our sources say the sitcom is being written specifically around Charlie and will air on a broadcast network. The deal does not call for a pilot. The show would go straight to series.
Our sources would not reveal details about the sitcom, except to say Chuck Lorre is NOT involved.
Bons
"I used to be a HUGE fan...but now I can't even watch reruns of his shows!!!! Wayyyyyy too much baggage to forgot when watching him!! He needs to find a new career and a new dentist!!!"
Truth
Good for Charlie! At least he is honest about who he is and he does not go around lying and cheating like our so many of our US Congressman do. MaSheen is the real deal and you can't beat his honesty!
John
That is a show I'll never watch. In my book, he crossed a lot of lines, calling anyone who didn't worship is crack-using butt, a troll. I hope the advertisers understand that a lot of people feel like me and won't be seeing any of the products advertised on any of his shows.
Amy
Wow they would basically be exploiting a mentally ill person for money. Charlie Sheen is not mentally stable to be on TV again. It would be the worst kind of voyeurism
bigbucks
Why are they calling Intervention a "new" show?
SusanCoyote
I guess it won't be about a dental office.