[VIDEO] Charlie Harper's Exit From 'Two & A Half Men' -- Dee Plane!!!
Charlie Harper's
Exit From 'Men' --
Dee Plane!!!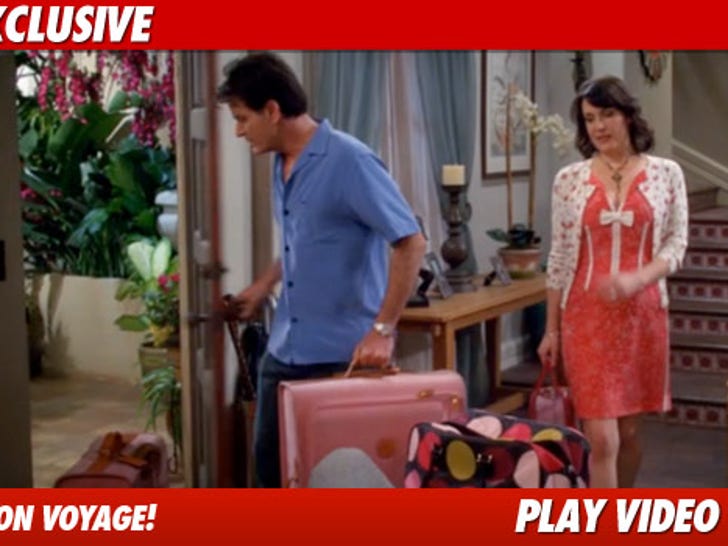 Charlie Harper -- Charlie Sheen's character on "Two and a Half Men" -- will probably get a "French kiss off" from creator Chuck Lorre. Worry not ... we'll explain.
During the last original episode that aired February 14, Harper and his stalker/neighbor Rose were headed for the airport to catch a flight to Paris.
Sources connected with the production tell TMZ ... it's likely Lorre will use the flight to rid the show of Charlie Harper once and for all. And get this -- the flight was never intended to be a cliffhanger -- it just happened that was the last episode shot before Charlie Sheen melted down.
Of course, the obvious scenario is a plane crash. But our sources say that's not going to happen because producers are not going to make the other passengers sacrificial lambs -- even though they don't really exist.
As for what Lorre is planning ... we're told it's not in cement, but Charlie Harper could bid adieu to Malibu and say bonjour to Paris.