Chris Bosh Sued Over Botched 'Basketball Wives' Deal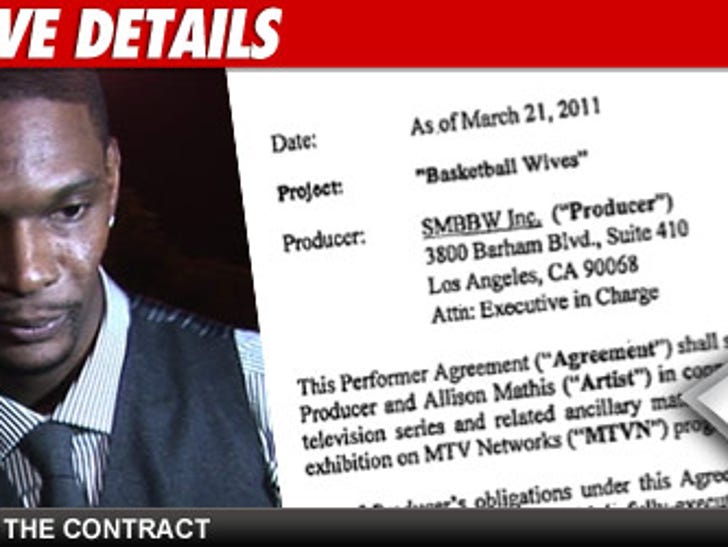 Miami Heat superstar Chris Bosh has been sued by his baby mama -- for allegedly torpedoing her deal to join the cast of "Basketball Wives" ... AFTER she signed her contract ... TMZ has learned.
Bosh's ex -- Allison Mathis -- filed the lawsuit in Orlando, FL earlier this week ... in which she claims she signed a deal with show producers which could have scored her more than $250,000 for at least 4 seasons ... but Chris screwed it up.
According to the docs, Bosh lied to producers -- and told them Allison had several court-orders in effect which prohibit her from appearing on camera. Bosh also allegedly threatened to sue producers if they put her on the show.
Mathis claims the producers folded like a cheap suit -- and axed her from the show ... after she had already taped two episodes.
In her suit, Mathis also includes a copy of her contract -- which shows she was slated to make $2,500 per episode for the first five shows ... and $5,000 for each additional episode.