Tracy Morgan -- 'Hey, Homeless Gay Teens ...'
Tracy Morgan
'Hey, Homeless
Gay Teens ...'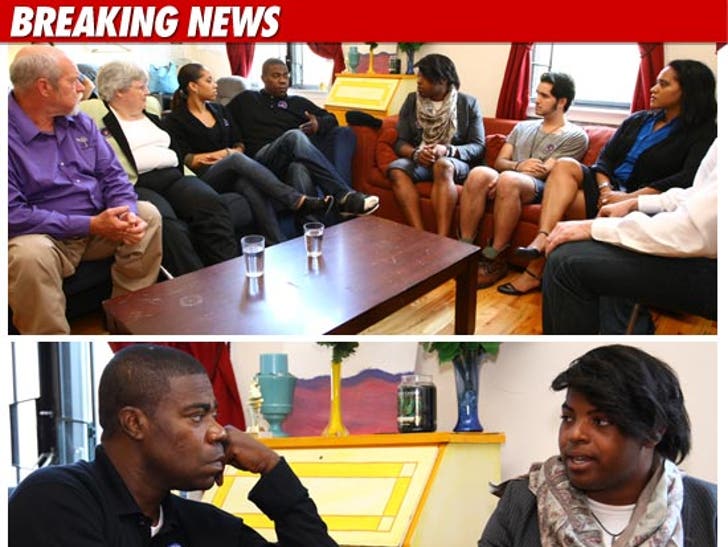 Tracy Morgan put on his serious face today in NY -- to meet with some homeless gay teens and victims of anti-gay violence -- in an effort to educate himself after his recent homophobic comedy act.
During the meeting -- organized by GLAAD -- Morgan spoke with two young gay people, Jayden Love and Raciel Castillo (pictured above, to the right of Morgan), who were forced to live on the streets after they were shunned by their families.
Afterward, Jayden and Raciel said, "We really appreciate that we were able to meet with Tracy Morgan ... We hope that our stories have the power to change not only Tracy's perspective, but those of any parent who may be struggling with accepting their child."
Tracy plans to go to Tennessee next week (the site of his homophobic performance) to apologize to the people he offended and to meet with the Tennessee Equality Project and local advocates.