Tobey, Matt, Leo, Ben Played Texas Hold 'Em A LOT!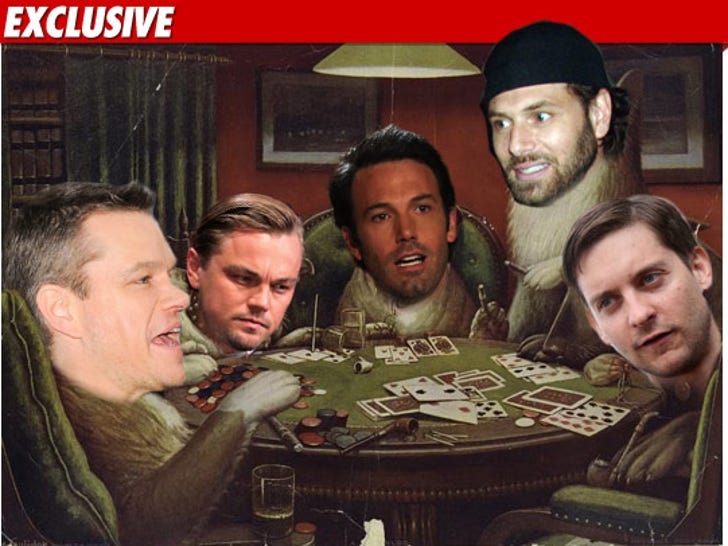 Tobey Maguire is the only one getting sued for allegedly playing unlicensed poker with a ponzi scheme criminal, but we've learned other big celebs regularly put their chips on the table with Tobey.
Here's what we know. Tobey, Leo DiCaprio, Ben Affleck, and Matt Damon often played high-stakes, Texas Hold 'em poker together, where tens of thousands of dollars regularly changed hands. We've learned the games were sometimes played at the Hollywood Hills home of Rick Salomon, Paris Hilton's sex tape partner in "One Night in Paris."
Tobey is being sued by the trustees in the bankruptcy case involving Brad Ruderman, who's currently in prison for running a Ponzi scheme. Ruderman was allegedly involved in some of these illegal, unlicensed poker games with Tobey, who came out on top to the tune of over $300,000. The trustees feel the scheme was illegal so they want Tobey's winnings back.
Here's a fun fact. The house these stars sometimes played at -- located above the Sunset Strip -- was purchased by Rick Salomon with the proceeds from his sex tape.
And here's a funner fact. We're told Leo pulled out of the games after he started dating Bar Refaeli and he didn't think it would be a good idea to continue.