So That's Why Lindsay Lohan Canceled 'Today' Interview with Matt Lauer
So That's Why
Lindsay Canceled 'Today'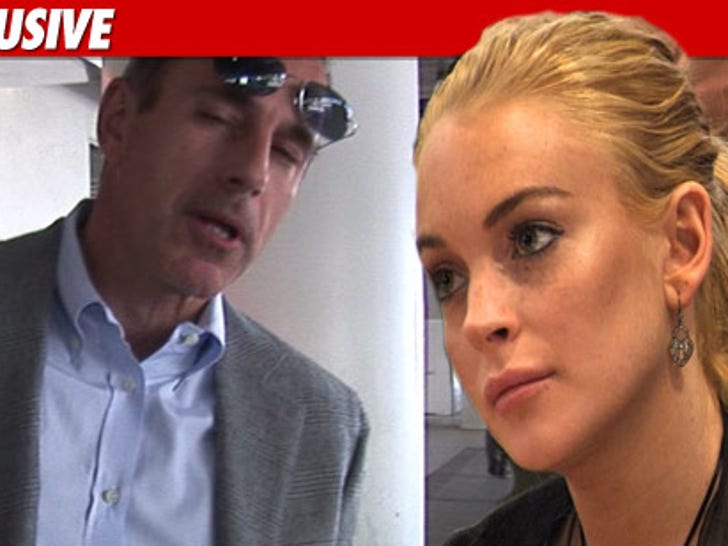 The mystery over why Lindsay Lohan canceled an interview with Matt Lauer may now be unlocked ... all because of a bottle of dirty urine.
Sources at NBC were "mystified" over Lindsay's reason for canceling her interview with Matt Lauer. She says she was willing to sit for a 15 minute interview but not a longer one and then just pulled the plug and sent Matt packing.
What Matt didn't know -- Lindsay flunked a urine test. That's a buzz kill when you're doing an interview for "Today" and "Dateline" explaining how you've turned your life around.
As TMZ first reported ... Lindsay submitted to 2 urine tests a week ago. In one, she tested positive for alcohol ... the other test was negative. In both tests there was no evidence of drugs.
Lindsay has been ordered to court today at 10 AM PT. The L.A. County Probation Department wants Judge Stephanie Sautner to end Lindsay's house arrest and throw her in L.A. County Jail.
Matt briefly talked about Lindsay's cancellation this morning on "Today."