TMZ Live -- LiLo's Loophole ... Alcohol Allowed!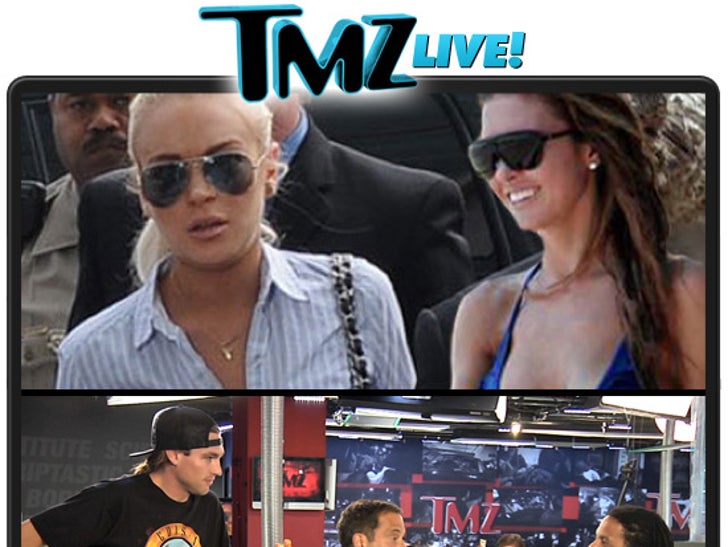 (0:00) Big news: Lindsay wins big in court, Chris Brown goes off on TMZ, Joe Francis vouches for celeb gambling, & celebs make a killing at private parties.
(3:00) Everyone thought Lindsay was headed to county jail -- but turns out it was a big misunderstanding. How'd this happen?
(5:02) Lindsay's probation report -- Mike has the juicy details.
(15:45) CB uses a homophobic slur ... then plays the victim. Seriously?
(17:50) CB's latest Twitter rant -- as read by the talented Nina.
(24:05) TMZ viewers show CB no mercy.
(29:00) Joe Francis -- of all people -- offers some interesting legal insight on the celeb gambling scandal.
(40:20) Flo Rida plays a Bar Mitzvah -- is it selling out ... or just good business?
(42:10) Celebs make SERIOUS BANK at private parties -- you won't believe some of these figures. WHY???
(45:05) Audrina Patridge is SO HOT -- but does she have anything else to offer?
(46:00) How long could you stay with a 10 if she's boring. Max has an answer.
(48:00) Shevonne chimes in -- and says guy would stay with a boring 10 ... until she got ugly.