Chris Brown & Rihanna In BET Awards Screw-Up
Chris Brown & Rihanna
In BET Awards Screw-Up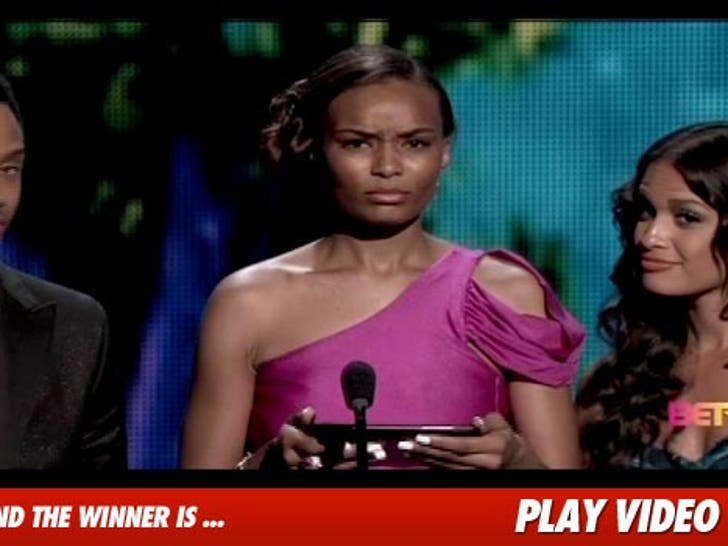 Wanna see a REALLY, REALLY awkward moment at the BET Awards??? Look no further ...


Some "lucky" BET viewers were chosen to present the viewer's choice award at the show last night ... but there was a HUGE mistake ... because someone put the wrong name on the teleprompter.
So the lucky fan read the winner as "Chris Brown" ... but quickly recanted and said, "I'm sorry, the winner is Rihanna." But that wasn't the case either ...
Despite the fact that Rihanna's name appeared on the video screen as the winner ... one of the presenters chimed in for a THIRD time and announced Drake as the winner!!! Drake then appeared on stage to collect his trophy.
Drake gave a short speech and described the whole thing as awkward. Understatement.
After the awards, a BET rep announced that Brown was the correct winner -- and chalked the whole thing up to a "human error" on the part of BET producers.