Brooke Mueller to Warner Bros: I Want a Piece of Charlie Sheen
Brooke to Warner Bros:
I Want a Piece of Charlie!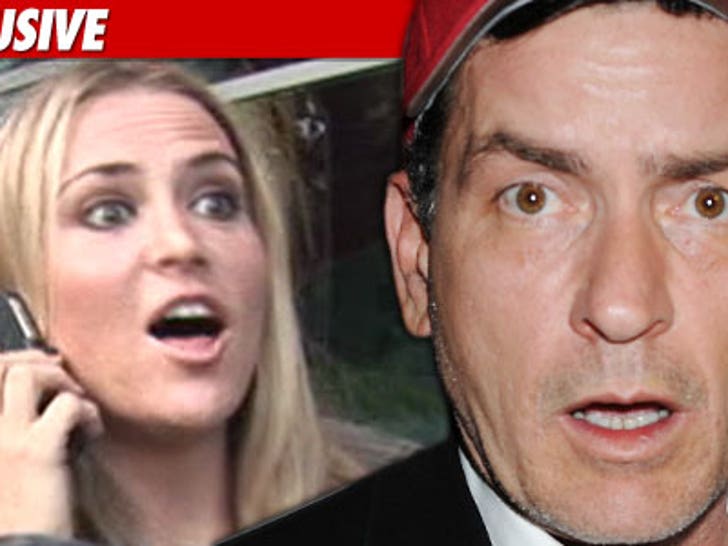 Brooke Mueller apparently isn't confident enough that ex-hubby Charlie Sheen will make good on child support, so she got a judge to order Warner Bros. to send $55,000 of Charlie's money her way every month.
Brooke's law firm, Trope and Trope, served legal papers on Warner Bros. last Friday, demanding the studio withhold $55,000 a month from all monies due Charlie to satisfy his child support obligations.
The lawyers are demanding that the studio send the $55 grand a month directly to Brooke.
Sources connected with Brooke concede Charlie is not behind on his child support, but Brooke wants to make sure she gets her support if Charlie begins to run low on cash.
Warner Bros. must comply, because a judge signed the document ordering the studio to divert the money to Brooke.
Garnishment -- tasty on food, bitter on paychecks.