Pauly D -- T-Shirt Slangin' for The Enemy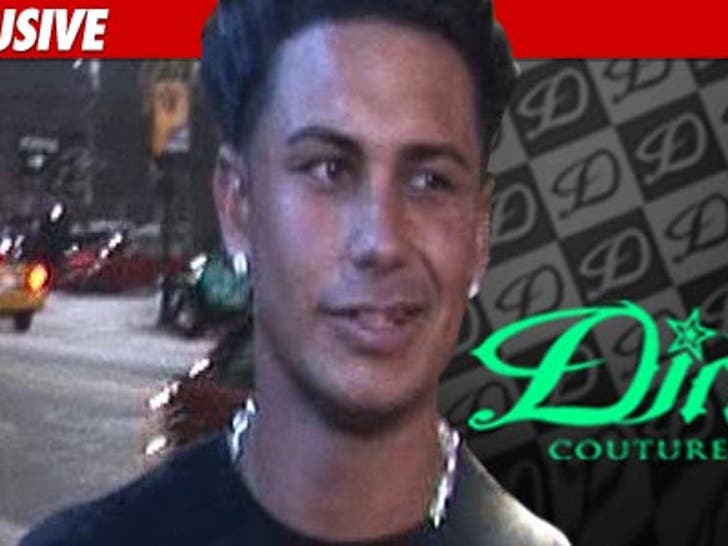 It's barely a day old, but Pauly D is already undermining his brand new t-shirt business on the Jersey Shore -- and TMZ has learned, it's all because MTV is making him work for a nearby competitor.
Pauly's "Dirty Couture Shore Store" opened for business yesterday on the boardwalk in Seaside Heights -- but the "Jersey" star couldn't help promote the big day ... because according to his contract with MTV, he's locked in to work exclusively at the infamous "Shore Store" t-shirt shop nearby.
Sources close to production tell us, MTV controls EVERYTHING while the cast is filming -- and Pauly has no choice but to work with his roommates while they shoot the rest of Season 5 ... in enemy territory.
As for Pauly's store -- we're told it will sell the DJ's complete "Dirty Couture" clothing line ... AKA a bunch of neon t-shirts with Pauly's tattoos printed on them.