Mob Boss Whitey Bulger -- Chained and Shackled
Mob Boss Whitey Bulger
Chained and Shackled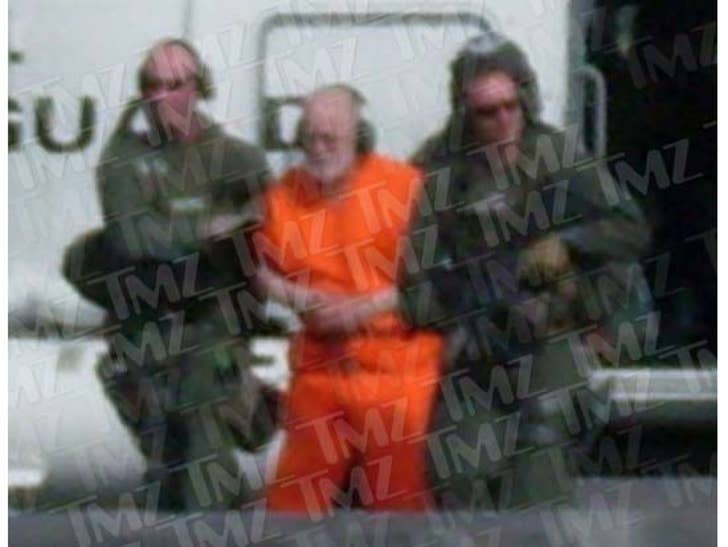 Flanked by an armed military escort ... and with his hands and feet locked in chains ... 81-year-old mobster Whitey Bulger emerged from a Coast Guard chopper in Plymouth, Mass. today after facing off with a Boston judge.
Bulger -- a longtime staple on the FBI's Most Wanted List -- had just appeared in U.S. District Court in south Boston, where a judge granted his request to be represented by a public defender.
Bulger has been charged with multiple murder counts, as well as conspiracy to commit murder, extortion, narcotics distribution and money-laundering charges stemming from his role as the leader of Boston's infamous Winter Hill gang.
Bulger had been on the run for 16 years ... before federal agents located the mobster in Santa Monica, CA -- where he had been living a pretty chill life with his girlfriend.
FYI -- Jack Nicholson's character in "The Departed" was allegedly inspired by Bulger's life.