'Mob' Wife Drops $$$$$ on Surgically-Enhanced Ass
'Mob' Wife
Drops $$$$$ on
Surgically-Enhanced Ass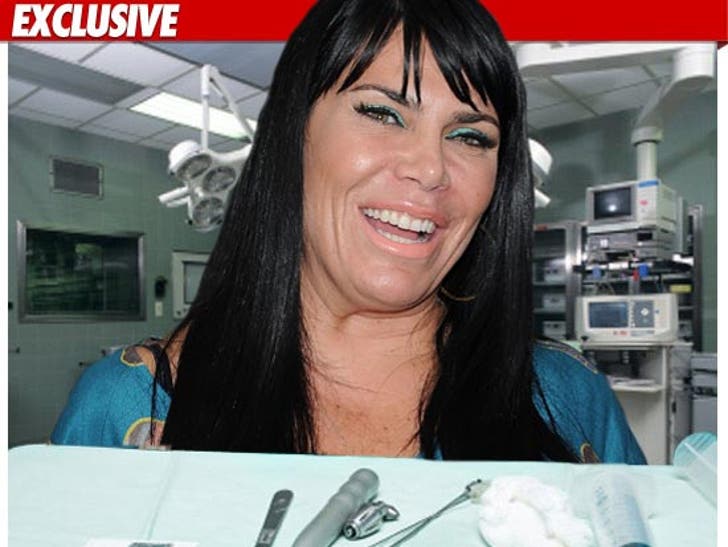 "Mob Wives" star Renee Graziano plans to kick off next season with a LOT more booty -- telling TMZ, she went under the knife yesterday ... for a $30,000 full-body surgery, including a massive ASS LIFT.
Renee says she was a little nervous about the 5-hour procedure -- but gave it a lot of thought, and ultimately decided to take the plunge. According to Renee, the "full-body lift" also includes a tummy tuck.
The mafiosa tells us, she's not getting the surgery because she's self-conscious -- she's getting it because she gained a lot of weight since Season One ... and she's always wanted junk in her trunk.
According to Renee, the show had nothing to do with the procedure -- "Mob Wives" didn't pressure her to get the work done ... and they didn't pay for it either.
The recovery time for such major surgery takes about 10 days -- but once she's in the clear, Renee tells us, she can't wait to get naked.