Andrew Keegan -- Tasered and Cuffed by Cops
Andrew Keegan
Tasered and Cuffed by Cops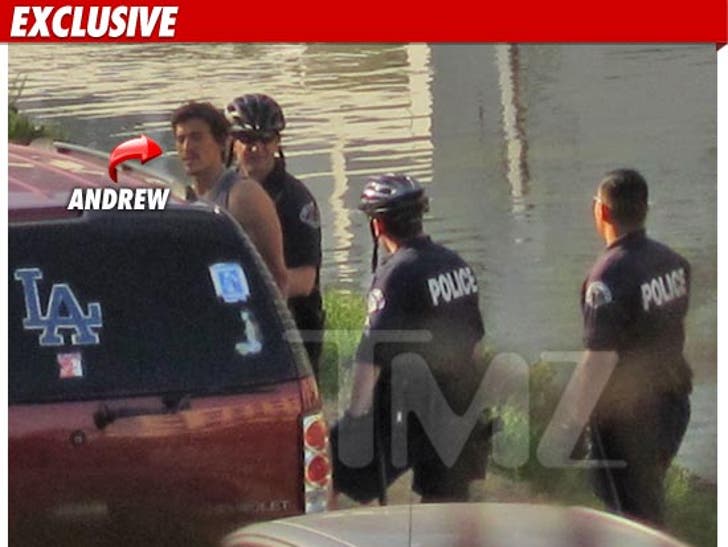 Actor Andrew Keegan was tasered and handcuffed last night ... after getting into a scuffle with cops.
Multiple witnesses tell TMZ ... Keegan -- who has starred in a bunch of movies and TV shows including "10 Things I Hate about You" and "7th Heaven" -- was throwing a party in Marina Del Ray last night when cops rolled up and asked him to turn down the music. Witnesses say Keegan refused and became "very aggressive."
We're told officers slammed him to the ground and tasered him. One witness said they could hear Keegan screaming to let him go.
Keegan was eventually released and according to cops ... he was never placed under arrest.
A source who spoke to Keegan late last night told us "he was very shaken up" by the ordeal.
That tends to happen when a lot of electricity passes through your body.
UPDATE: Law enforcement sources tell TMZ Keegan was "uncooperative" when talking to cops. They say Keegan was detained and released, but say he was not tasered.