Andrew Keegan Receives $5,000 Reality Check
Andrew Keegan Receives
$5,000 Reality Check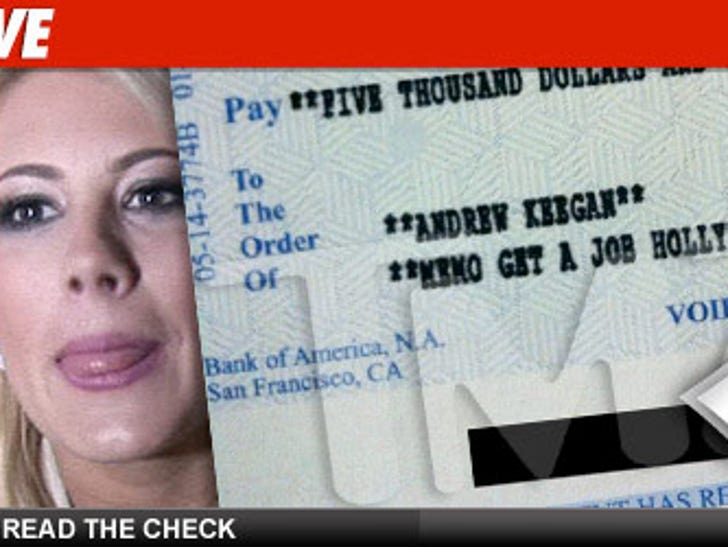 There's nothing wrong with receiving a $5,000 check ... that is, unless the check comes with a vicious insult emblazoned across the front.
TMZ has obtained an insult-laden check written to Andrew Keegan on behalf of "Bachelor" winner Shayne Lamas -- who was recently sued by the actor over unpaid rent.
Shayne's husband, Nik Richie from "The Dirty" website, took a shot at Keegan when he made out the check ... by writing "Get a Job Hollywood Has-Been" on it.
Have fun cashing that one ...