Shayne Lamas' Hubby -- Taking Wife's Last Name
Shayne Lamas' Hubby
Taking Wife's Last Name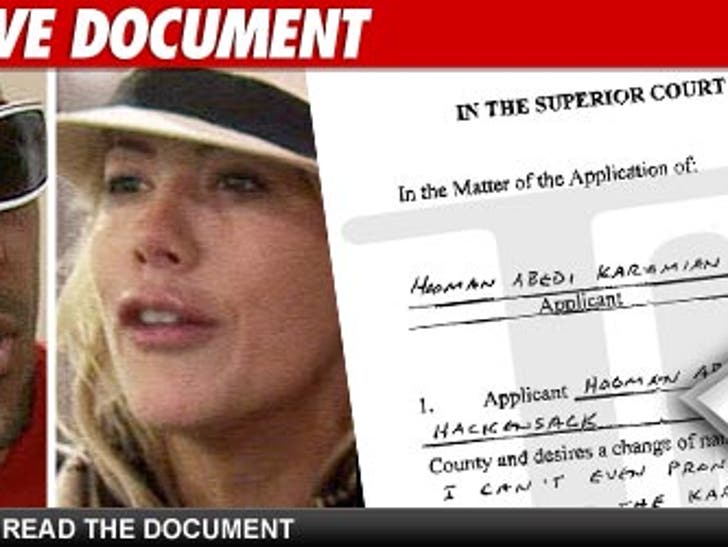 Shayne Lamas' new husband is officially taking his wife's last name -- but Hooman Abedi Karamian claims he's only doing it because he's sick of people thinking he's a Kardashian.
TMZ has learned Hooman -- aka Nik Richie from "The Dirty" website -- and his wife have both filed applications in Arizona to change their names ... hoping to become Nik Lamas-Richie and Shayne Lamas-Richie.
But the best part -- in Nik's application, he documents several reasons for wanting to drop his given name, noting that he "can't even pronounce it" -- and adding, "People ask me if I am related to the Kardashians which is tacky."
Meanwhile, nowhere in the docs does he complain about the name of his birthplace ... Hackensack, NJ.