'Bachelor' Star Vegas Wedding - Laughing Matter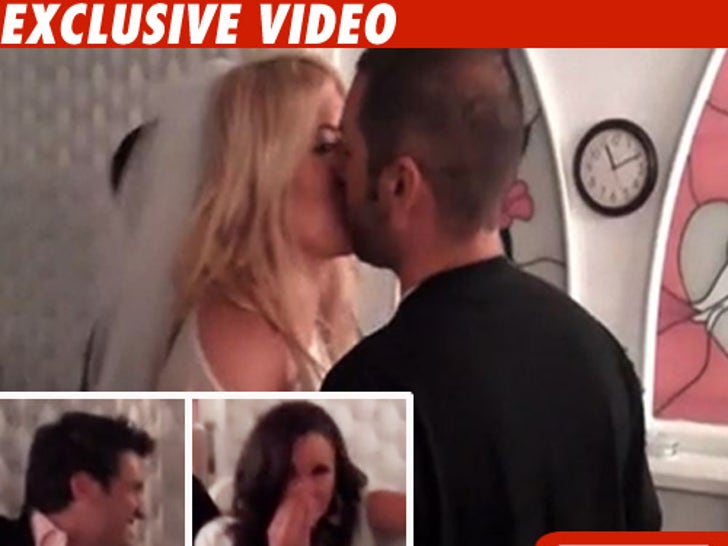 Weddings aren't usually hilarious -- but when former "Bachelor" winner Shayne Lamas married blogger Nik Richie in Vegas last weekend ... the audience couldn't contain their laughter.
TMZ has obtained video of the quickie wedding at the Little White Wedding Chapel -- a wedding that went down just hours after the bride and groom MET each other!
Despite all the laughing, the wedding wasn't a big joke ... because Richie -- the guy behind TheDirty.com -- already bought Shayne a $130,000 ring.