Andrew Keegan Takedown Video -- Taser Mystery
Andrew Keegan Takedown Video
Taser Mystery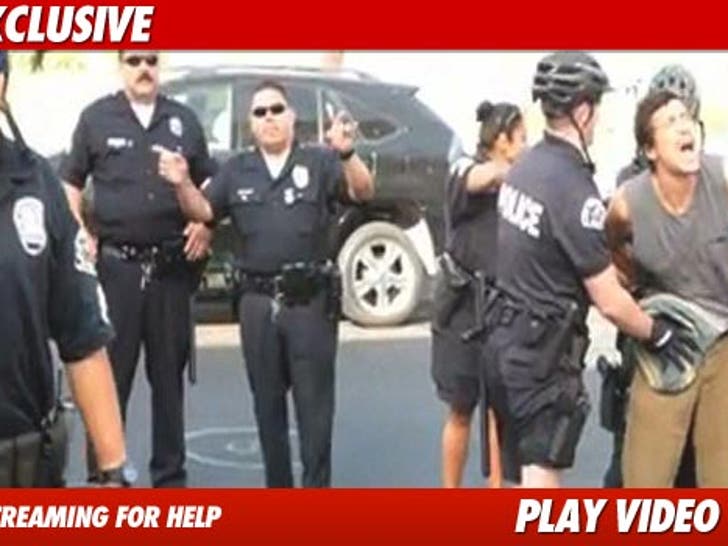 TMZ has obtained video of Andrew Keegan's crazy encounter with police Saturday -- which raises some interesting questions about whether cops tased Keegan during their encounter with him.
Law enforcement sources tell TMZ they did not tase Keegan at any point, pointing out that if they had ... they would be required to take him to the hospital. But several witnesses to the encounter tell TMZ that Keegan got tased.
Here's where the video comes in to play ... at around the :45 and :54 marks, you can hear what sounds like a taser going off -- it's hard to make out for certain over Andrew's screams.
Watch the video and the judge for yourself.
When contacted for comment, Keegan gave us a very diplomatic response, which said in part, "I always cooperate with the authorities and am confused by the show of force."