NFL Star STRADDLES Giant Alligator -- What a Croc!
NFL Star
STRADDLES Giant Alligator
What a Croc!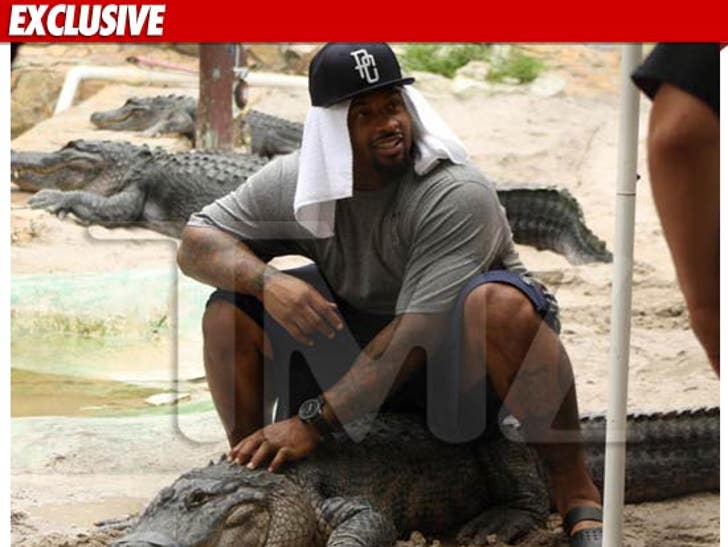 Arizona Cardinals defensive juggernaut Darnell Dockett dropped down into a death-defying 3-point stance last weekend -- directly over a LIVE alligator -- and we're told, he paid $225 for the privilege.
Since he can't practice with his team ... because of the stupid lockout ... Dockett was hanging out at a place called Holiday Park in the Florida everglades.
We're told Dockett took a private tour and airboat ride ... and then stuck around for the gator show ... total cost -- $225.
Afterward, Dockett tweeted that he purchased one of the gators ... but a rep from the park tells us Darnell MUST have been joking, because the animals are all rescues and they're not for sale.
And for good measure, the rep also told us Darnell was "super friendly" during the visit ... and "nice as anything."