Kobayashi INHALES 69 Hot Dogs -- The VIDEO!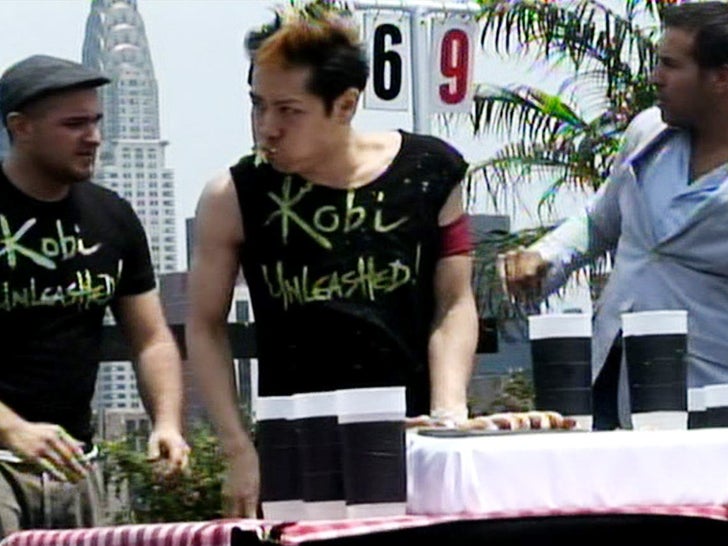 Takeru Kobayashi DESTROYED 69 hot dogs in 10 minutes yesterday ... smashing his own world record in an UNOFFICIAL speed eating display ... and igniting a HUGE controversy in the process!
TMZ obtained footage of Kobayashi's UNBELIEVABLE feat ... which he accomplished on a Manhattan rooftop ... miles from the OFFICIAL Nathan's Hot Dog Eating Championship at Coney Island. TK wasn't allowed to compete at the Coney Island eat-off because he wouldn't sign a contract with Major League Eating.
So, in protest ... Kobayashi did his own thing. Of course, Joey Chestnut won the Nathan's title with 62 dogs ... but Kobayashi put down 69!!!!!!
Chestnut later remarked, "It wasn't a competition ... It was no different than what I do at practice on my own and I'm able to break a record at my house."