Tony Parker -- INSANE $5,000 Jet Pack Ride
Tony Parker
INSANE $5,000
Jet Pack Ride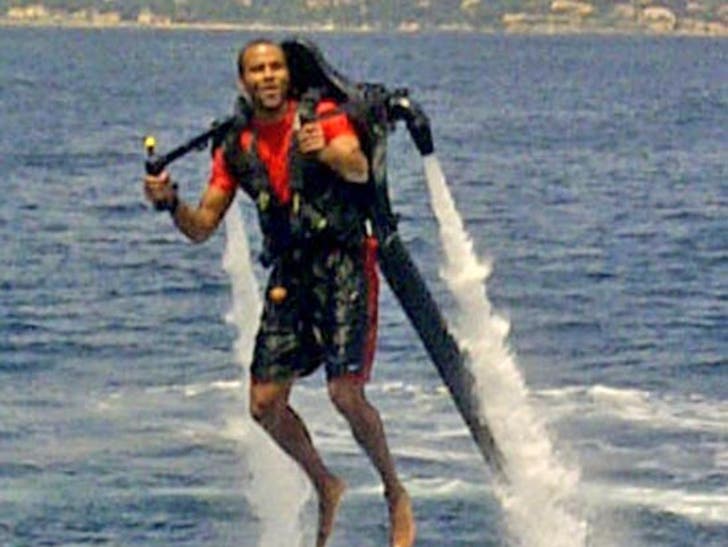 Rich people have the BEST toys ... like NBA star Tony Parker ... who dropped $5k in St. Tropez today to strap on a water-propelled jet pack and ROCKET himself across the Mediterranean Sea.
Parker paid €3,500 (roughly $5,025) ... to rent something called a JetLev -- which uses ocean water to propel the rider into the air ... as if he/she were flying on a jet pack.
We're told Parker spent several hours on the water ... and also spent some time hanging out on a really expensive yacht ... because he's rich ... and that's what rich people do.
Fun Fact: Today would have marked Tony and Eva's 4th wedding anniversary.