Octomom in Plane Fight with '3rd Rock' Star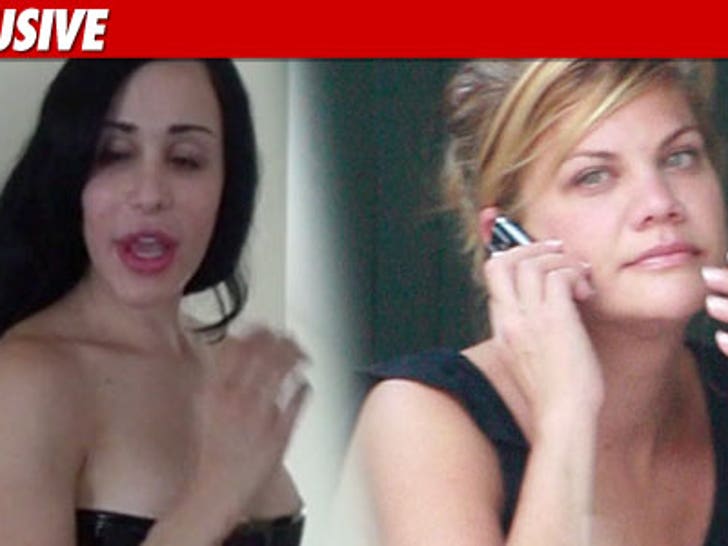 Flying on a plane next to 12 screaming kids is enough to drive anyone insane -- and that's exactly what set Kristen Johnston off last night ... and the 12 kids belonged to Octomom!
Nadya Suleman was flying back from New York City last night and her and the brood took up most of the business class section of the plane. The flight was delayed for more than two hours and Nadya tried to silence the kids -- to no avail.
The crying babies annoyed the "3rd Rock from the Sun" star so much, she marched over to Nadya and told her keep it down.
Nadya's rep tells TMZ Nadya fired back, "How would you like me to keep eight 2-year-olds quiet?" To which Kristen allegedly responded, "Get more help!"
The rep says Nadya shouted back, "Why don't you grow a baby and get a life!"
Eventually Kristen returned to her seat, but according to Nadya's rep ... Kristen got off the plane and never returned.
We got Nadya when she belatedly landed at LAX, and she had no idea Johnston was a celebrity, telling us, "I guess there's some people that don't like kids."
Attempts to reach Johnston's reps were unsuccessful.