'Road Trip' Star -- Dispute Over Official Cause of Death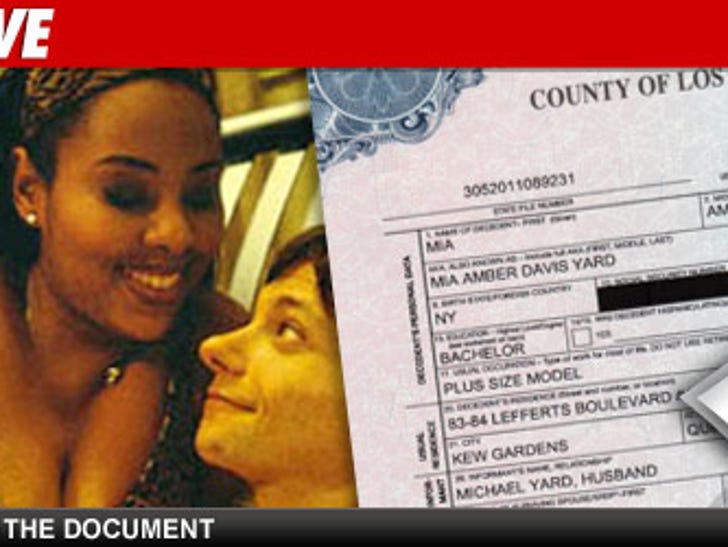 Mia Amber Davis -- the big girl from "Road Trip" -- officially died from a blood clot in her lungs ... so says the actress' death certificate -- but her husband still believes KNEE SURGERY is to blame.
Mia's official cause of death had been a mystery ever since the 36-year-old actress passed away on May 10 ... one day after undergoing a routine knee surgery.
Now, an UPDATED death certificate has been filed in L.A. County ... listing Mia's primary cause of death as a "pulmonary thrombo-embolism" ... which is a blockage in the main artery of the lung.
But here's where things get murky -- under the line marked, "significant conditions contributing to death but not resulting in underlying cause" -- the doctor listed "LEFT KNEE, OPERATED."
Mia's husband, Michael Yard, asked the Coroner's Officer if it meant she died as a result of the surgery ... but the office said they could not give a definitive answer.
Yard tells us ... he believes the surgery DID contribute to Mia's death -- claiming she never had any issues with blood clots before she went under the knife.