Tobey Maguire's 'POKER ACCOUNT' Shows Losses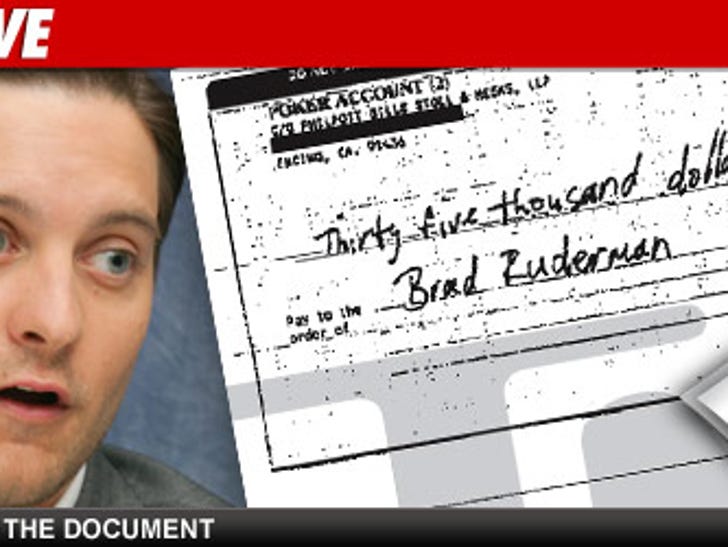 Tobey Maguire has filed legal documents -- obtained by TMZ -- showing he was a loser as well as a winner when it came to high-stakes poker, and therefore he shouldn't have to return any winnings to the crook he beat. And Tobey apparently played so much, he had separate poker accounts.
Maguire is responding to a lawsuit filed against him in connection with Brad Ruderman, a convicted Ponzi scheme felon. Ruderman is in bankruptcy, and the trustees want Tobey to repay more than $300,000 he won from Ruderman in Texas hold 'em.
Maguire included 3 checks in his legal papers, showing he paid Ruderman a total of $168,500 between July, 2007 and January, 2009.
And get this ... Tobey actually has 2 checking accounts labeled, "POKER ACCOUNT."