Ex-Queens of the Stone Age Guy -- S.W.A.T. Standoff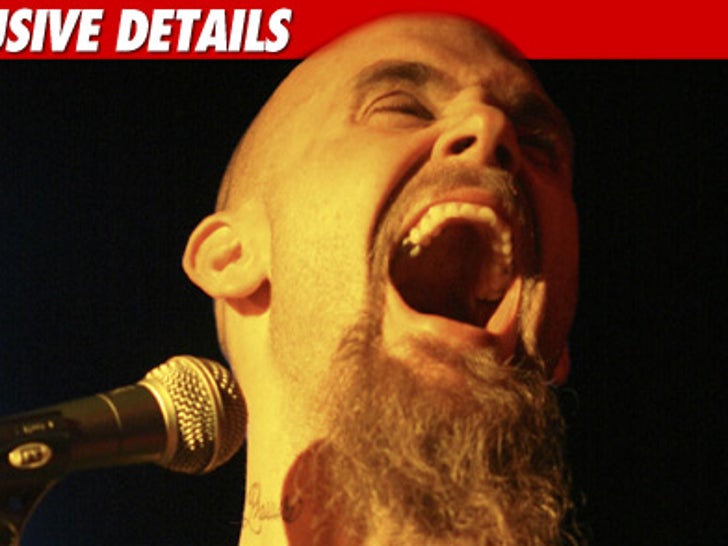 A former member of the rock band Queens of the Stone Age got into an intense standoff with a S.W.A.T. team at his L.A. home last night ... where cops found a high-powered LOADED rifle.
TMZ has learned ... cops were called to the home of 39-year-old Nick Oliveri after a neighbor called 911 to report a "disturbance" between the rocker and his girlfriend.
Sources close to the couple tell us ... Nick's GF told police the rocker struck her during an argument the day before ... and she had come back to the home to collect her stuff so she could move out. That's when the two got into another heated argument ... and Nick locked themselves inside the duplex.
When cops arrived, Oliveri -- who played bass with the Queens for years before parting ways with the group -- refused to allow cops inside the residence ... and would not let his girlfriend leave.
A S.W.A.T. team was called to the scene -- and a standoff ensued. After two hours, Nick finally agreed to let his GF exit the duplex ... and two hours after that, he gave himself up without further incident.
When cops searched the home, we're told they found one high powered rifle -- which was FULLY LOADED.
Oliveri was booked on felony domestic violence. He has since been released after posting $100,000 bail.