Vince Neil -- Charged with Domestic Violence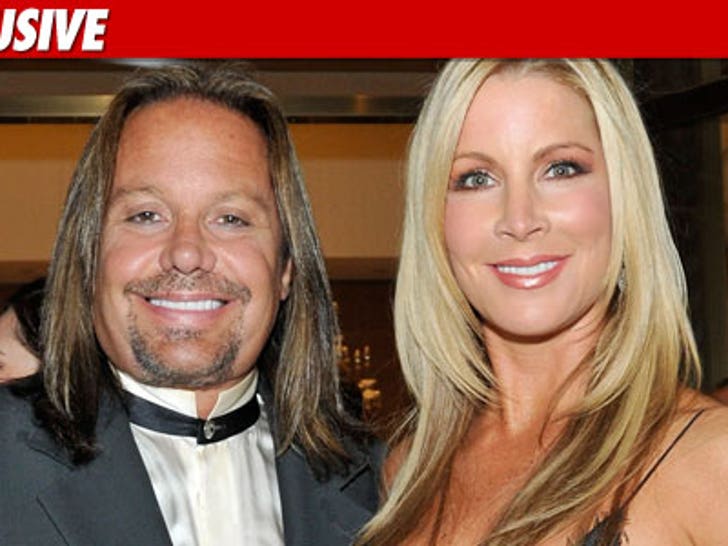 Motley Crue frontman Vince Neil has been charged with domestic violence and disorderly conduct for allegedly striking his ex-GF in the chest with his finger in Vegas last month ... TMZ has learned.
According to court documents, filed last week in Clark County, Nevada -- Neil committed a crime by, "forcing his way into the Shimmer lounge [at the Las Vegas Hilton] while a performance was occurring" .... and poked three people with his right index finger ... each time stating the words, "f**k you."
According to the docs, one of the alleged poke victims is Neil's ex-GF Alicia Jacobs ... who told cops she was "forcefully poked in her right shoulder blade." The other two pokees are local journalist John Katsilometes and Patricia McCrone -- Wayne Newton's sister-in-law.
Both of the charges filed against Neil are misdemeanors.
As TMZ first reported, Neil claims HE was the real victim ... insisting Jacobs scratched him up during the encounter and made him bleed.
Complicating things a lot more -- Neil is on probation for his DUI conviction last year. The judge could violate the probation based on his most recent problem and could send the rocker back to the slammer.