'Big Brother' Jeff -- Homophobic Shots At Dumbledore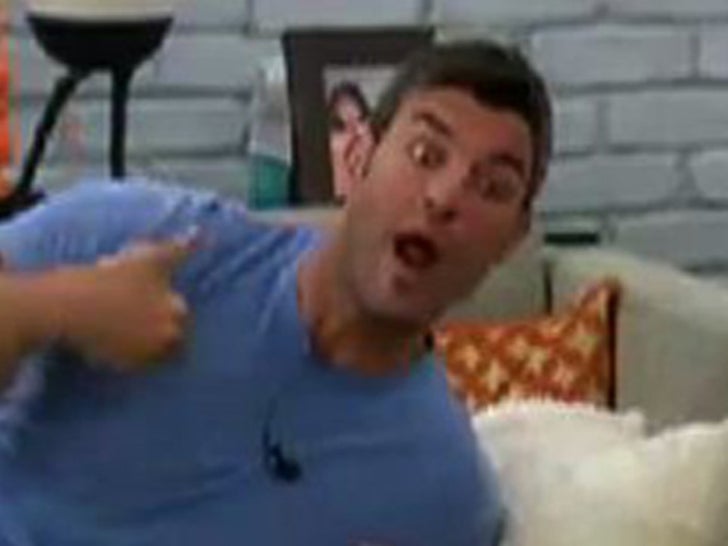 'Harry Potter' ignited a homophobic firestorm inside the "Big Brother' house ... after castmember Jeff Schroeder said he would never send his kid to a "fantasy camp" run by Dumbledore ... because he's gay.
It all went down inside the BB house last night -- during a live feed on the Internet -- when Jeff and Kalia began talking about the fact J.K. Rowling wrote Dumbledore as a gay character.
Jeff -- shocked by the revelation -- says, "He's in a school with little kids, you can't make that guy gay!"
He added, "It isn't right to have it in a little kids book, and have the head master locked away in this magical land, be gay. That isn't the right kind of writing to do."
Kalia responded, "Why? Gay men can't work with little kids!?" ... adding, "Just because he is gay, doesn't mean there is a thing wrong with him."
This isn't the first time Jeff has been involved in a homophobic situation on the show ... back in 2009, he used a gay slur to attack a fellow housemate.
UPDATE: CBS just released the following statement -- "Any views or opinions expressed in personal commentary by a houseguest appearing on Big Brother, either on any live feed from the house or the broadcast, are those of the individual(s) speaking and do not represent the views or opinions of CBS or the producers of the program."