Chicago Bulls Star Appears to Hurl Gay Slur at Fan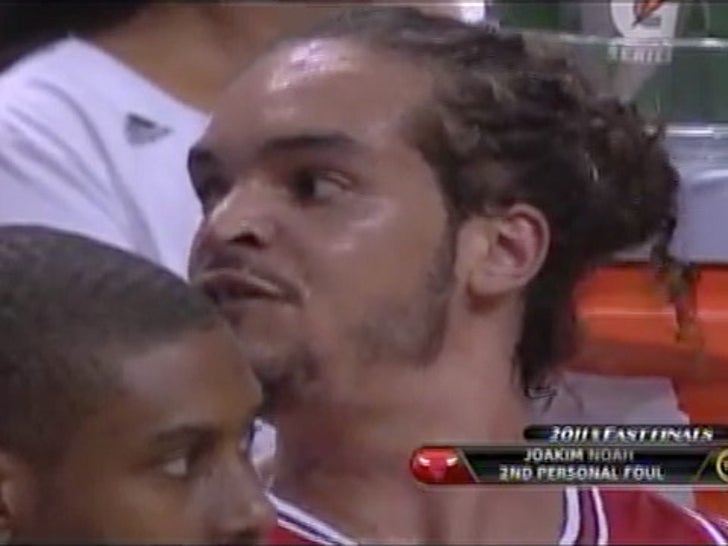 Joakim Noah pulled a Kobe Byrant during tonight's Chicago Bulls/Miami Heat NBA playoff game ... caught on camera appearing to hurl a gay slur at a fan.
Noah went to the bench early in the game with his second foul. After a replay, the camera cut back to Noah ... who screamed a few colorful words in the direction of a fan behind the bench.
He ended his screaming appearing to say, "F**k you, f**got."
Unlike Kobe's outburst, the announcer's made no mention of Joakim's.