'Big Bro' Champ -- NASTY Food Fight w/ Hard Rock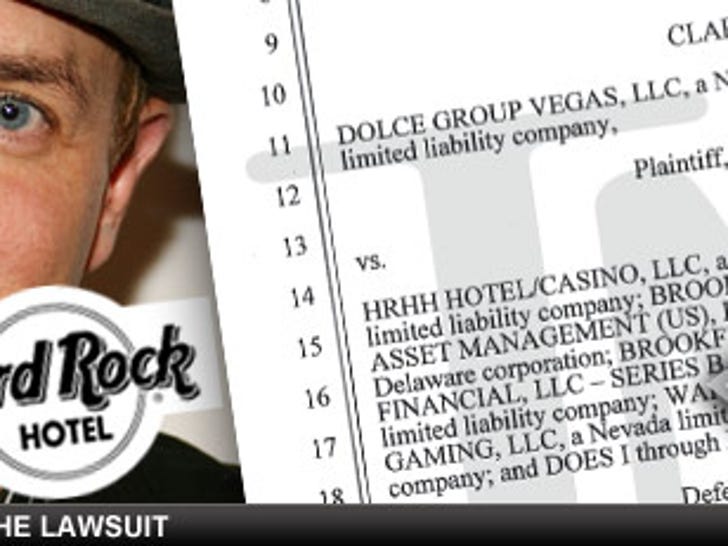 Former "Big Brother" champion Mike "Boogie" Malin claims he's getting the shaft in Vegas -- because one of the biggest casinos in town just MUSCLED his restaurant right out of business.
Boogie is one of the owners of the famous Dolce restaurant group -- which opened a pretty awesome steak place in the Hard Rock Hotel back in 2008 called Rare 120°.
According to a new lawsuit filed by Dolce in Nevada, Rare was a smash hit for years ... until new ownership took over the Hard Rock and tried to push it off the property.
The Dolce Group claims the Hard Rock was so ruthless, management sent a team to empty out all of the food in the kitchen on July 10 while the place was still in business .... "leaving only a few remaining items on the menu to offer guests."
Rare officially closed its doors the next day.
Now, Boogie -- who's now starring on the VH1 show "Famous Food" -- wants the Hard Rock to pay Dolce back for all the money they lost.
Calls to the Hard Rock have not been returned.