'Fantasy Factory' Star Busted for Alleged Cop Assault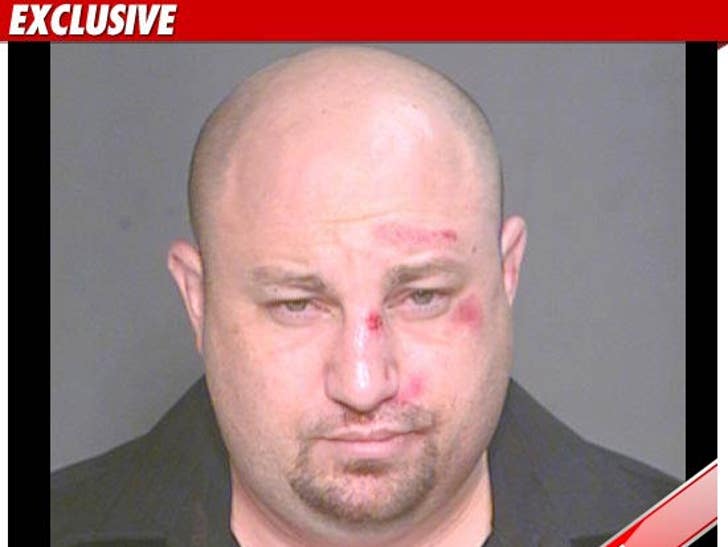 One of the guys from "Rob Dyrdek's Fantasy Factory" got his face busted up ... then got tossed in jail after cops in Arizona say he "interjected himself " into their investigation -- TMZ has learned.
According to police, 37-year old Geoff Taylor -- Rob Dyrdek's lawyer on the show -- was arrested around 1:40AM this morning outside Calico Jack's bar in Glendale, Arizona.
Police tell us officers were breaking up a fight at the watering hole when Taylor "slapped the officers hand and pushed the officer in the chest."
Cops quickly took Taylor down, and arrested him for aggravated assault.
As for Taylor's gnarly scars -- cops say he sustained some of them during the fight ... and some during his arrest..
Taylor is still in custody.