Elin's BF: I Did Not have Sex with THAT Woman BUT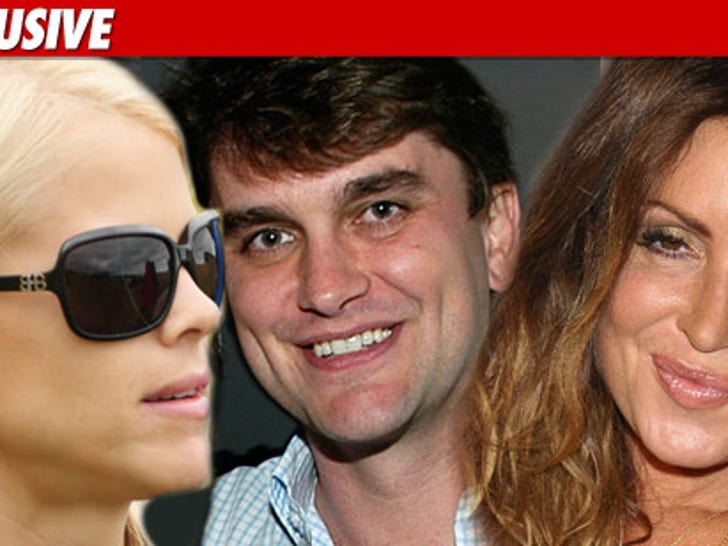 Elin Nordegren is PISSED ... after learning Rachel Uchitel told friends she had slept with BF Jamie Dingman. Now Jamie is denying it happened, but others are providing VERY specific details.
Sources tell TMZ ... Elin was blindsided when the TMZ story ran over the weekend ... that Tiger Woods' #1 mistress had slept with Jamie and Elin didn't know about it.
We reported Jamie hooked up with Rachel twice in Miami in October, 2009, when they were staying together-- less than 2 months before the scandal broke. Jamie's friends now tell TMZ ... Rachel is lying and that they never had sex and never stayed together.
But other people familiar with the situation tell TMZ ... Rachel and Jamie went down to Miami in October, 2009, to work on a plan for a new investment business.
We're told the 2 stayed together for 2 1/2 weeks -- at the home of Chris Barish, the third partner in the prospective business. Jamie had a girlfriend at the time -- a model named Inez -- but she wasn't around much.
People who were at Barish's house tell us ... Jamie came into Rachel's room late at night twice and the two hooked up ... and they heard Rachel discussing it with Barish the morning after each liaison.
Ironically, at the time this was allegedly going on, we're told Chris Barish hooked up with Jen Madden, the woman who sold the Tiger story to the National Enquirer. And get this -- people staying at Barish's house tell us ... Jen got a lot of her info from discussions between Rachel, Jamie and Chris about Tiger's illicit relationship with Rachel.
As for Jamie and Elin, we're told they've been quietly dating for 6 months.