Murdoch Assailant Warned Thousands Before Attack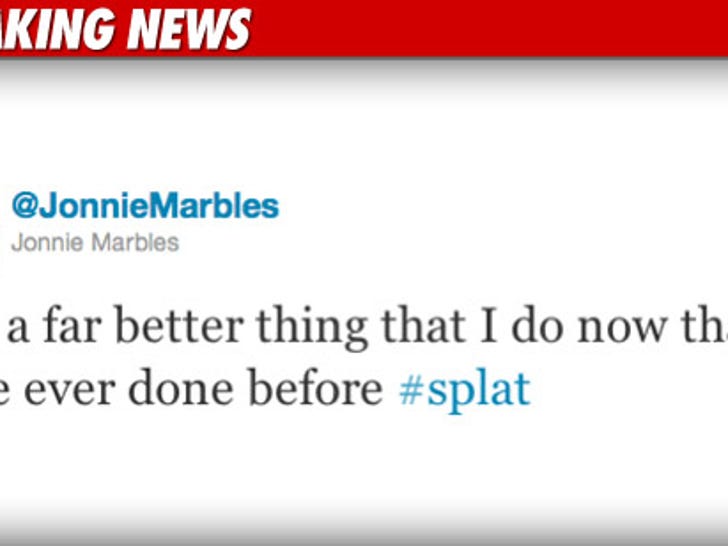 The man who attempted to pie Rupert Murdoch in Parliament warned thousands of people before his attack -- posting a cryptic message to his Twitter account just minutes before it went down.
While sitting inside Parliament, Jonathan May-Bowles -- aka Jonnie Marbles -- wrote, "It is a far better thing that I do now than I have ever done before #splat." (So, in addition to pie terrorism, he's a Dickens fan)
And that was just the latest message ... before the final send-off, May-Bowles -- whose Twitter account has nearly 10,000 followers -- repeatedly mocked Murdoch from inside Parliament, writing, "Rupert Murdoch appears to be going senile #hackgate."
He continued, "I'm actually in this committee and can confirm: Murdoch is Mr. Burns."
May-Bowles -- who posted the following politically-charged video to his YouTube account last year -- is currently being detained by British police.