'Harry Potter' Author Scores Multi-Million $$ Thank You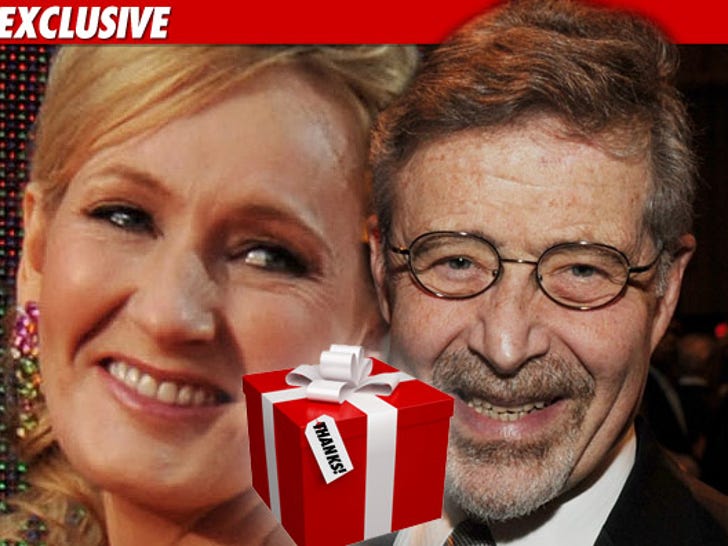 As if J.K. Rowling wasn't rich enough -- Warner Bros. gave her a token of its appreciation for the latest "Harry Potter" flick -- an insanely expensive piece of jewelry.
Sources close to CEO Barry Meyer tell TMZ ... Rowling scored a white gold, antique 40-diamond bracelet worth millions of dollars -- which he presented to her at the London premiere after-party.
According to sources, Rowling was nervous about donning such a valuable piece of jewelry before she got it insured ... but she got a more primitive form of insurance -- a bunch of burly security guards at the bash.
Price, of course, is relative -- wordwide, the latest movie has grossed more than half-a-billion bucks.